Today, the

Supreme Court of the United States delved into the role

that the criminal defense lawyer plays in a death penalty trial, where he fights for the life of his client as the state prosecutors demand capital punishment.
.
Defense is Complex When Death Penalty Is on the Table
.
It must be understood at the start that the death case is different. There are complex efforts here, where a defense team must strategize in the presentation of evidence and the assertion of argument with not only the (a) guilt phase, but the real possibility of an additional (b) sentencing phase where death is considered.
Often this complexity has the additional burden of budgeting, because more often than not, it's an indigent defense case. Not so in today's SCOTUS ruling, where the defendant's parents had the financial wherewithal to hire a private criminal defense attorney, Larry English.
Of note, Mr. English had no prior experience as a capital lawyer and was not certified to defend death penalty cases. Not too long after taking the case, Mr. English was seeking indigent status in order to hire needed capital case support, like investigators and mitigation specialists.
The whirlwind of this case only escalated afterwards, and demonstrates the importance of defense counsel in death cases who have experience in dealing with mental illness issues and the unique challenges of death penalty defense.
Now, the case returns to Louisiana for a new trial, where it is assumed experienced death penalty defense counsel will advocate for Robert McCoy.
Read the complete opinion at the SCOTUS website.
.
McCoy Background
.
In McCoy v. Louisiana Robert LeRoy McCoy was arrested for killing his estranged wife's teenaged son alongside his grandparents, at their home in Bossier City, Louisiana. His wife, Yolanda, was in protective custody out of state after separating from Robert McCoy earlier that year. Mr. McCoy was facing an arrest warrant for aggravated battery of Yolanda at the time of the shootings.
In the 911 call made by his mother-in-law, she was recorded saying, "She ain't here, Robert ... I don't know where she is. The detectives have her. Talk to the detectives. She ain't in there, Robert." State v. McCoy, 218 So.3d 535, 542 (La. 2016).
Police responding to the call knew to look for a white KIA known to be driven by Mr. McCoy, and immediately began a search for him in the area. McCoy was eventually arrested in Idaho. For details on his capture, read the lower state court opinion.
The prosecution sought the death penalty. McCoy pled not guilty to first degree murder.
All along, Robert McCoy denied he shot these people. McCoy argued that he was being framed by law enforcement after he had squealed on local police being corrupt and selling drugs.
Shortly after the Louisiana prosecutors filed notice of intent to seek the death penalty, his defense team moved for an evaluation of his mental capacity. He was found competent to stand trial. State, 218 So.3d at 544.
Within ninety days of his trial setting, McCoy was operating without counsel as his indigent defense counsel had withdrawn based upon a conflict of interest. McCoy had been representing himself when attorney Larry English appeared, asking the court's permission to enter the case as counsel for the defendant.
At that time, Mr. English admitted he was not certified to try death penalty cases. He told the judge he had contacted board certified lawyers for their assistance. After the judge confirmed that Mr. McCoy understood that Larry English was not certified in death penalty cases, the new lawyer was approved by the court.
His motion for a continuance of the rapidly approaching trial date was not. State 218 So.3d at 545. English appealed that ruling, based upon his need to build a legal team to support him in defending a capital case, and successfully having the trial reset back nine months.
Things moved forward, and there was another appellate skirmish involving a defense motion to have McCoy declared indigent so English could hire a mitigation expert, an investigator, a social worker, and a mental health expert. English argued these experts were needed at this juncture because the defense must prepare both for trial and for a sentencing phase if guilt was found.
English admitted to the court that McCoy was not in agreement with this request, but that this would not be in the defendant's best interest. English told the court that in his opinion, his client suffered from "severe mental and emotional issues that have an impact upon this case." Mr. English asked the trial court to "order that Mr. McCoy submit to the experts that are required in a capital murder case." State 218 So.3d at 546.
McCoy filed his own motions with the court, voicing his disagreement with English's requests, and then withdrew them.
There were hearings held on McCoy's defense before the trial. English advised the court that while he had attorney-advisors, he would be trying the case alone. McCoy confirmed to the court that this was okay with him. Another motion for continuance for the defense was denied.
The appeals court voiced its concern that McCoy was going to trial with only one defense lawyer, who was not certified for capital defense. The continuance was granted, with the appeals court instructing the trial court to "ensure that Mr. McCoy is, or has been, fully apprised on the record of the benefits of having two capital-defense qualified attorneys and that McCoy has knowingly and intelligently waived same." State, 218 So.3d at 547-8.
.
Key Considerations: Englis

h and McCoy
.
Ultimately, McCoy was found guilty of the killings and sentenced to death. His appeals based upon ineffective assistance of counsel made their way to the Supreme Court of the United States, where McCoy won his fight to have the death sentence overturned.
He gets a new trial.
From the SCOTUS opinion, the key factors here in the dealings between attorney English and his client McCoy were:
1. Not that the defense lawyer encouraged McCoy take a guilty plea in exchange for a life sentence, inasmuch as
2. The defense lawyer telling his client that his trial strategy was to admit McCoy's guilt to the jury at trial in hopes that he could win against the death penalty during the sentencing phase and ignoring his client's disagreement with it; and
3. The defense lawyer going forward with that strategy, urging the jury to consider his client as "crazy" and "living in a fantasy world," as this would go against the needed intent required to be shown for a first-degree murder conviction.
From SCOTUS, it was recognized that Larry English implemented this trial tactic with the honorable motive of trying to save his client's life.
Nevertheless, SCOTUS rules that McCoy has a constitutional right to make key decisions about his defense. No matter how well-meaning the lawyer's motivations, he must not go against his client's instructions to him on core matters like pleading guilty to the crime.
English could not override McCoy's right to maintain his innocence, despite overwhelming evidence to the contrary that would be presented to the jury. From SCOTUS:
"The Sixth Amendment guarantees a defendant the right to choose the objective of his defense and to insist that his counsel refrain from admitting guilt, even when counsel's experienced-based view is that confessing guilt offers the defendant the best chance to avoid the death penalty."
For more on death penalty defense, see:
Do We Remember There is a Federal Death Penalty Statute?
There is such a focus these days on the various states in discussions on capital punishment, that many may not realize that there is an active federal death penalty process, and that the Department of Justice's Office of the Attorney General can seek death in federal prosecutions all over the country.
Federal Death Penalty Law
It will not matter if the state in which the federal court resides does not support capital punishment. Under federal law, if the defendant is being tried at the federal courthouse, then he or she may be sentenced to die.
The federal death penalty statute is found in Chapter 228 of Title 18 of the United States Crimes and Criminal Procedures Code.
Specifically, under 18 USC 3591:
(a)A defendant who has been found guilty of—
(1) an offense described in section 794 or section 2381; or
(2)any other offense for which a sentence of death is provided, if the defendant, as determined beyond a reasonable doubt at the hearing under section 3593—
(A) intentionally killed the victim;
(B) intentionally inflicted serious bodily injury that resulted in the death of the victim;
(C) intentionally participated in an act, contemplating that the life of a person would be taken or intending that lethal force would be used in connection with a person, other than one of the participants in the offense, and the victim died as a direct result of the act; or
(D) intentionally and specifically engaged in an act of violence, knowing that the act created a grave risk of death to a person, other than one of the participants in the offense, such that participation in the act constituted a reckless disregard for human life and the victim died as a direct result of the act,
shall be sentenced to death if, after consideration of the factors set forth in section 3592 in the course of a hearing held pursuant to section 3593, it is determined that imposition of a sentence of death is justified, except that no person may be sentenced to death who was less than 18 years of age at the time of the offense.
(b)A defendant who has been found guilty of—
(1) an offense referred to in section 408(c)(1) of the Controlled Substances Act (21 U.S.C. 848(c)(1)), committed as part of a continuing criminal enterprise offense under the conditions described in subsection (b) of that section which involved not less than twice the quantity of controlled substance described in subsection (b)(2)(A) or twice the gross receipts described in subsection (b)(2)(B); or
(2) an offense referred to in section 408(c)(1) of the Controlled Substances Act (21 U.S.C. 848(c)(1)), committed as part of a continuing criminal enterprise offense under that section, where the defendant is a principal administrator, organizer, or leader of such an enterprise, and the defendant, in order to obstruct the investigation or prosecution of the enterprise or an offense involved in the enterprise, attempts to kill or knowingly directs, advises, authorizes, or assists another to attempt to kill any public officer, juror, witness, or members of the family or household of such a person,
shall be sentenced to death if, after consideration of the factors set forth in section 3592 in the course of a hearing held pursuant to section 3593, it is determined that imposition of a sentence of death is justified, except that no person may be sentenced to death who was less than 18 years of age at the time of the offense.
A variety of statutes provide for capital punishment in federal cases, from crimes like espionage or the assassination of a federal judge. The Death Penalty Information Center has created a table that lists death penalty references found in various federal statutory codes.
Deciding on Death
This does not mean that every federal prosecution eligible for capital punishment will have the defendant facing the possibility of the death penalty. As in Florida state prosecutions, the decision on whether or not to seek death resides with the prosecutor.
For instance, this week it was announced by the Department of Justice that the Office of the Attorney General will not be asking for the death penalty in the case of Esteban Santiago, who pled guilty in a Miami federal courtroom to killing 5 people in the January 2017 shooting at the Fort Lauderdale-Hollywood International Airport.
For details, read "Fort Lauderdale airport shooter will plead guilty in deal to avoid death penalty," written by Jay Weaver and published in the Miami Herald on May 1, 2018.
Of course,Monster is the movie depicting the life of Aileen Carol Wuornos, who was executed by the State of Florida in 2002 for killing six men. Maybe you've seen it.
Monster Was the Fictional Account of Florida Serial Killer Executed in 2002
Aileen Wuornos, one of the most notorious serial killers in our nation's history, was portrayed by Charlize Theron. The actress won an Academy Award for her work in the film, and Monster was named "Best Film of the Year" by the AFI.
From a death penalty perspective, no matter how good this movie may be, it's probably better to spend your time watching the excellent 2-part documentary created by director Nick Broomfield.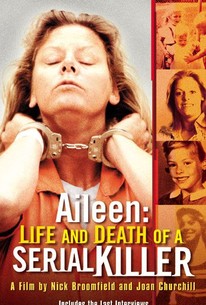 Broomfield Documentary on Aileen Wuornos Combines 1992 and 2003 Work
Entitled "Aileen" Life and Death of a Serial Killer," the documentary combines his earlier film, "Selling of a Serial Killer," with his later work. It's essentially two films combined into a single 1.5 hour biography.
This is an important film to see if you have any interest in capital punishment in this country.
It sheds light on the process, i.e., what happens during the Penalty Phase of a capital case, the arena that Terry Lenamon defends his clients in so often.
It helps to explain that these are real and very damaged people who are being sentenced to death, and helps in the understanding of why they have ended up in a courtroom with a prosecutor wanting their execution.
Marion County Hearing
The documentary deals with a February 2003 hearing in Marion County, Florida, presided over by Judge Victor Musieh, where defense counsel from the Office of Capital Collateral Regional Counsel works to vacate Wuornos' death sentences.
Life and Death does not debate guilt or innocence. It focuses on the person, much like the efforts made to build a case for mitigating circumstances in a capital case.
Broomfield educates us on her abusive childhood, complete with interviews of neighbors and her bio-mom.
We learn the importance of a zealous advocate and wonder about her trial counsel. The cross-examination of Steven Glazer ("Dr. Legal") is very illuminating on the role of a defense lawyer in a death penalty case. How often does the public see this sort of cross?
Finally, watch how Wuornos herself changes from the first film to the second, where she is residing on Florida's Death Row.
The documentary ends with an interview with Aileen Wuornos on the day before she was executed.
Consider for yourself whether or not Aileen Wuornos was sane and "of sound mind" at the time -- and what the impact of residing on Death Row, awaiting her execution, had upon her mental state.
Watch for Free on Netflix or Amazon Prime
Right now, the Bloomberg Documentary dealing with the Death Sentence and Execution of Aileen Wuornos is available for free on either Netflix or Amazon Prime.
It's worth your time to watch.
Amnesty International has released its annual report on the status of capital punishment around the world. Entitled "Amnesty International Global Report: Death Sentences and Executions 2017," you can read it online in its pdf format.
2017 Report: Numbers Have to Be Higher than Reported
The 48-page report covers "the judicial use of the death penalty" as best it can. As we've discussed earlier, some countries -- like China -- consider state executions to be "state secrets" and there is no way to confirm the number of death penalty sentences carried out by these governments.
For more on how scary this can be, read about the China Death Vans in a series of posts published here several years ago, written by Lenamon Law legal intern Sin-Ting Mary Liu.
Other countries may not keep track. Some may have a tally but may not want to share their numbers with outside organizations (e.g., North Korea).
Amnesty International acknowledges these limitations as part of its report. With the information and data it was able to obtain and verify, there is much to learn and consider.
Death Penalty in the United States: 2017
Among those statistics are the following that pertain to executions and death sentences in the United States during the past year:
1. The United States is the only country in North, Central, or South America that carried out executions in 2017. This has been true for the past nine years.
2. There were 23 executions in the United States in 2017,
3. Forty-one (41) defendants were sentenced to death in the United States last year.
4. More states are carrying out executions. In 2017, eight (8) states executed people:
5. Fifteen states had defendants sentenced to death during the past year.
.For more, watch:
Two more petitions for a writ of certiorari were denied on Monday by the Supreme Court of the United States in capital cases coming out of Florida.
They are dealing with review of current Florida Death Row inmates' sentences where they were sentenced to die under a statutory scheme deemed unconstitutional by the High Court.
Florida Death Row Sentences Under Unconstitutional System Denied SCOTUS Review
Without more, let us all consider the words of Justice Sotomayor in her dissent published in the cases of Guardado v. Jones and Cozzie v. Florida:
JUSTICE SOTOMAYOR, dissenting from the denial of certiorari.
Twice now this Court has declined to vacate and remand to the Florida Supreme Court in cases where that court failed to address a substantial Eighth Amendment challenge to capital defendants' sentences, and twice I have dissented from that inaction. See Truehill v. Florida, 583 U. S. ___, ___ (2017); Middleton v. Florida, 583 U. S. ___, ___ (2018). Four petitioners were involved in those cases.
Today we add two more to the list, for a total of at least six capital defendants who now face execution by the State without having received full consideration of their claims.
It should not be necessary for me to explain again why petitioners' challenges are substantial, why the Florida Supreme Court should have addressed those challenges, or why this Court has an obligation to intervene. Nevertheless, recent developments at the Florida Supreme Court compel me to dissent in full once again.
As a reminder, like the petitioners in Truehill and Middleton, Jesse Guardado and Steven Cozzie challenge their death sentences pursuant to Caldwell v. Mississippi, 472 U.S. 320 (1985). I summarized those challenges in Middleton as follows:
[Petitioners] were sentenced to death under a Florida capital sentencing scheme that this Court has since declared unconstitutional. See Hurst v. Florida, 577 U. S. ___ (2016). Relying on the unanimity of the juries' recommendations of death, the Florida Supreme Court post-Hurst declined to disturb the petitioners' death sentences, reasoning that the unanimity ensured that jurors had made the necessary findings of fact under Hurst. By doing so, the Florida Supreme Court effectively transformed the pre-Hurst jury recommendations into binding findings of fact with respect to petitioners' death sentences. 583 U. S., at ___-___ (slip op., at 1-2) (dissenting from denial of certiorari).
Reliance on those pre-Hurst recommendations, rendered after the juries repeatedly were instructed that their role was merely advisory, implicates Caldwell, where this Court recognized that "the uncorrected suggestion that the responsibility for any ultimate determination of death will rest with others presents an intolerable danger that the jury will in fact choose to minimize the importance of its role," in contravention of the Eighth Amendment. 472 U. S., at 333.
Following the dissent from the denial of certiorari in Truehill, the Florida Supreme Court has on at least two occasions taken the position that it has, in fact, considered and rejected petitioners' Caldwell-based challenges.1 In Franklin v. State, ___ So. 3d ___, 2018 WL 897427 (Feb. 15, 2018) (per curiam), the Florida Supreme Court stated that, "prior to Hurst, [it] repeatedly rejected Caldwell challenges to the standard jury instructions." Id., at *3. The decisions it cited in support of that pre-Hurst precedent rely on one fact: "Informing the jury that its recommended sentence is `advisory' is a correct statement of Florida law and does not violate Caldwell." Rigterink v. State, 66 So.3d 866, 897 (Fla. 2011) (per curiam); Globe v. State, 877 So.2d 663, 673-674 (Fla. 2004) (per curiam) (stating that it has rejected Caldwell challenges to the standard jury instructions, citing cases that similarly rely on the fact that the instructions accurately reflect the advisory nature of the jurors' role). But of course, "the rationale underlying [this] previous rejection of the Caldwell challenge [has] now [been] undermined by this Court in Hurst," Truehill, 583 U. S., at ___ (slip op., at 2), and the Florida Supreme Court must therefore "grapple with the Eighth Amendment implications of [its subsequent post-Hurst] holding" that "then-advisory jury findings are now binding and sufficient to satisfy Hurst," Middleton, 583 U. S., at ___ (slip op., at 2). Its pre-Hurst precedent thus does not absolve the Florida Supreme Court from addressing petitioners' new post-Hurst Caldwell-based challenges.
The Florida Supreme Court in Franklin did not stop there, however. It went on to state that it had "also rejected Caldwell-related Hurst claims" more recently, citing Truehill v. State, 211 So.3d 930 (Fla. 2017) (per curiam), and Oliver v. State, 214 So.3d 606 (Fla. 2017) (per curiam), noting that "the defendants in Oliver and Truehill petitioned the United States Supreme Court for a writ of certiorari to review their Caldwell claims, which the Court denied." Franklin, 2018 WL 897427, *3. This is a surprising statement, because Quentin Truehill and Terence Oliver were the two petitioners whose claims were at issue in my dissent in Truehill. Franklin did not discuss that dissent, joined by two other Justices, which specifically noted that "the Florida Supreme Court has failed to address" the important Caldwell-based challenge. Truehill, 583 U. S., at ___ (slip op., at 1). Earlier this month, in rejecting a motion to vacate a sentence brought by petitioner Jesse Guardado, the Florida Supreme Court again held that it had "considered and rejected" post-Hurst Caldwell-based challenges, citing Franklin, 2018 WL 897427, and Truehill, 211 So.3d 930. Guardado v. State, ___ So. 3d ___, 2018 WL 1193196, *2 (Mar. 8, 2018).2
It is hard to understand how the Florida Supreme Court "considered and rejected" these Caldwell-based challenges based on its decisions in Truehill and Oliver. Those cases did not mention or discuss Caldwell. Nor did they mention or discuss the fundamental Eighth Amendment principle it announced: "It is constitutionally impermissible to rest a death sentence on a determination made by a sentencer who has been led to believe that the responsibility for determining the appropriateness of the defendant's death rests elsewhere." Caldwell, 472 U. S., at 328-329. In neither Truehill nor Oliver did the Florida Supreme Court discuss the grave Eighth Amendment concerns implicated by its finding that the Hurst violations in those cases are harmless, a conclusion that transforms those advisory jury recommendations into binding findings of fact. Although the Florida Supreme Court noted in Truehill that the defendant in that case "contends that he is entitled to relief pursuant to Hurst v. Florida because the jury in his case was repeatedly instructed regarding the non-binding nature of its verdict," 211 So. 3d, at 955, that was the first and last reference to that argument. There was absolutely no reference to the argument in Oliver. 214 So.3d 606.3
Therefore, the Florida Supreme Court has (again)4 failed to address an important and substantial Eighth Amendment challenge to capital defendants' sentences post-Hurst. Nothing in its pre-Hurst precedent, nor in its opinions in Truehill and Oliver, addresses or resolves these substantial Caldwell-based challenges. This Court can and should intervene in the face of this troubling situation.
I dissent.
Foot Notes
1. The cases in which the Florida Supreme Court has taken this position, i.e., that it has considered and rejected the Caldwell-based claims discussed herein, are not the ones currently under review before our Court in these petitions.

2. As petitioner Guardado explained in his supplemental brief, in addition to the postconviction motion that forms the basis of the petition currently before our Court, he also filed a motion to vacate his sentence. See Supp. Brief for Petitioner 1. It was with respect to that motion that the Florida Supreme Court issued the opinion stating that it had "considered and rejected" the Caldwell-based challenge. No mention of the Caldwell-based claim was made in the Florida Supreme Court opinion directly under review in this petition. 226 So.3d 213 (2017). In fact, petitioner Guardado filed a motion with the Florida Supreme Court for rehearing and clarification of the denial of his postconviction motion, noting, inter alia, that the opinion "unreasonably omitted any consideration or discussion of [his] arguments regarding the interplay between Caldwell and Hurst." App. to Pet. for Cert. in No. 17-7171, p. 68a. The Florida Supreme Court denied the motion in an unreasoned one-line order. See id., at 7a. Petitioner Steven Cozzie also moved for rehearing below, similarly arguing in part that the Florida Supreme Court "overlooked the effect of instructing [his] jury many times that its recommendation was advisory only," citing Caldwell. App. to Pet. for Cert. in No. 17-7545, p. 66a. The Florida Supreme Court also denied the motion in an unreasoned one-line order. See id., at 43a.

3. Tellingly, in neither Franklin nor Guardado did the Florida Supreme Court supply a pincite for its "consider[ation] and reject[ion]" in Truehill and Oliver of these Caldwell-based claims.

4. "Toutes choses sont dites déjà; mais comme personne n'écoute, il faut toujours recommencer." Gide, Le Traité du Narcisse 8 (1892), in Le Traité du Narcisse 104 (R. Robidoux ed. 1978) ("Everything has been said already; but as no one listens, we must always begin again").
It's Monday morning, and the Supreme Court of the United States (SCOTUS) has issued its orders of the day. Included among them, denial of the Petition for Writ of Certiorari in Hidalgo v. Arizona.
For background, read our earlier posts:
Hidalgo v Arizona SCOTUS Update: Is No News Good News?
The Reverberating Importance of Trial in a Capital Case
Key here: the importance of the underlying record in a capital case is once again in the spotlight. The things that happen in the courtroom reverberate for years, not just in the particular circumstances of the defendant on trial for his (her) life, but for others on Death Row; those facing the possibility of the death penalty, and in reality, all of us and the country as a whole.
What happens in the courtroom, where for instance Terry Lenamon works to defend one of the Terrorist Boyz from the death penalty this month, has far-reaching implications. And we can expect Arizona's death penalty lawyers to take note of Justice Breyer today.
Justice Breyer Explains Need for Evidence in Hidalgo
Although, in my view, the Arizona Supreme Court misapplied our precedent, I agree with the Court's decision today to deny certiorari. In support of his Eighth Amendment challenge, the petitioner points to empirical evidence about Arizona's capital sentence system that suggests about 98% of first-degree murder defendants in Arizona were eligible for the death penalty.
That evidence is unrebutted. It points to a possible constitutional problem.
And it was assumed to be true by the state courts below. Evidence of this kind warrants careful attention and evaluation.
However, in this case, the opportunity to develop the record through an evidentiary hearing was denied.
As a result, the record as it has come to us is limited and largely unexamined by experts and the courts below in the first instance.
We do not have evidence, for instance, as to the nature of the 866 cases (perhaps they implicate only a small number of aggravating factors).
Nor has it been fully explained whether and to what extent an empirical study would be relevant to resolving the constitutional question presented.
Capital defendants may have the opportunity to fully develop a record with the kind of empirical evidence that the petitioner points to here.
And the issue presented in this petition will be better suited for certiorari with such a record.
The State of Florida wants the death penalty for 19-year-old Nikolas Cruz, who has already confessed to being the shooter in the Valentine's Day tragedy at Marjory Stoneman Douglas High School.
For those that follow the blog, you know Terry Lenamon's son is a student at Marjory Stoneman Douglas, present on the day of the shooting but thankfully unharmed.
Read, "Terence Lenamon's Son At Marjory Stoneman Douglas High School Shooting."
While many of the victim's families did not want capital punishment in this case, it appears that the Broward County prosecutors have made their own decision here.
See, "Prosecutors to seek death penalty for Parkland school shooter Nikolas Cruz," written by Paula McMahon and Rafael Olmeda and published by the Sun Sentinel on March 13, 2018.
Notice of Intent to Seek the Death Penalty for Nikolas Cruz
The State of Florida filed its Notice of Intent today. You can read the complete Notice of Intent here.
Aggravating Factors Asserted by State Attorney
The State of Florida intends to prove the following aggravating factors beyond a reasonable doubt in support of its desire for capital punishment of Nikolas Cruz:
See, Notice of Intent pages 2 -3.
And so the sentencing phase of the case begins. The defense will bring forth its allegations of mitigating factors that go against the imposition of the death penalty.
Next Step: the Mitigating Factors
And there will be a trial where a jury will hear arguments from both sides -- a process we have discussed so many times before here on the blog, as the Sentencing (Penalty) Phase of a Death Penalty case is where Terry focuses so much of his efforts.
Tomorrow morning in Orlando, Terry Lenamon will be joined by his friend Rick Kammen at the Florida Association of Criminal Defense Lawyers' 24th annual "Death is Different" seminar.
Lenamon and Kammen Speaking at "Death is Different" Seminar
Their presentation, entitled "Psycho Drama," begins at 10:30 a.m and concludes at noon.
Both Terence Lenamon and Rick Kammen are experienced death penalty defense attorneys with national reputations for fighting against capital punishment in this country. For those unable to attend, FACDL offers recorded seminars for purchase.
Terrorist Boyz Trial
Those following this blog are aware that Terry Lenamon is currently involved in jury selection for the Terrorist Boyz capital murder trial of Frantzy Jean-Marie.
Gitmo USS Cole
Many may also recognize Rick Kammen as a death penalty defense attorney based in Indianapolis who resigned from USS Cole representation due to bugs compromising the criminal defense.
See today's Miami Herald article by Carol Rosenberg for details, entitled "Pentagon: Microphone? What microphone?"
Here are their bios as provided in the seminar materials:
Richard Kammen, Esq.
Richard Kammen is a criminal defense lawyer with his office in Indianapolis, Indiana. He concentrates his practice in serious felonies, white-collar defense, complex crimes and death penalty defense. He is a member of the law firm of Kammen and Moudy.
He graduated from Ripon College cum laude in 1968 and New York University School of Law in 1971. Admitted to the Bar in 1971, he began his practice after service in the United States Army.
During his professional career, Mr. Kammen has served as a public defender in the Marion County Courts on two occasions, 1972-1974 and 1978-1979. Mr. Kammen has defended over three hundred homicide cases including approximately forty death penalty cases in both State and Federal courts. No client that Mr. Kammen has represented at trial has been sentenced to death.
Terence Lenamon, Esq.
Terence M. Lenamon is capital defense attorney in Miami and a Resource Lawyer and Co-Founder of Florida Capital Resource Center, an organization dedicated to training Florida capital attorneys.
Mr. Lenamon is a graduate of Gerry Spence's Trial Lawyer's College and has taught numerous training sessions throughout the state on techniques in mitigation investigation, jury selection, the art of the closing argument, and creative brief writing in capital cases. He frequently writes about death penalty issues on his blog at www.deathpenaltyblog.com.
This week, the Supreme Court of the United States declined to consider the case coming out of Texas, where Death Row inmates petitioned SCOTUS to review their claims that Texas' use of pentobarbital in lethal injection executions is cruel and unusual punishment.
Seems Texas has a stash of pentobarbital that it got from a compounding pharmacy and Texas isn't sharing the identity of its drug supplier. One key factor here: how old is this stuff, and how far beyond its expiration date.
Given that the High Court's action this week, it appears the Lone Star State is free to proceed with lethal injections using its secret drug stash. Ditto other states with similar Death Row drug pantries. (At least for now.)
See: Texas Has A Top-Secret Execution Method
Executioner's Drug Supply
What's happening here? For states that approve of capital punishment, there's a growing crisis because they are finding it harder and harder to get the drugs needed for their execution protocols. The inmate is scheduled to die by lethal injection, but that's only going to happen if they've got the drugs.
Either the big drug companies are refusing to supply executioners with the drugs, or Big Pharma simply stopped manufacturing them.
See Pfizer Bans Use of Its Products in U.S. Executions
States have tried to find solutions to their supply problem. Some looked to foreign markets. Attempts to shop overseas have been thwarted by the Department of Justice.
See DEA is Grabbing Up All the Sodium Thiopental? No Wonder Pentobarbital Is Popular in Executions
Others tried to change the lethal drug cocktail recipe. In order to continue executing under the lethal injection method, there were some who altered the drugs contained in the traditional lethal three-drug cocktail. Others tossed out the idea of a cocktail and went forward with a single drug protocol as an execution device.
So, when states can find lethal execution drugs, it's a big deal. They place big orders so they have a secure supply for the future. And they keep their suppliers secret, worried that others will pressure the supplier to stop providing execution drugs or that these suppliers will be snapped up by competing states in need of lethal drugs themselves.
Consider Missouri.
Back in 2014, Missouri grabbed a bunch of phenobarbital and held it as its lethal execution inventory. The supplier's name was given a code to be used in official documents to keep the identity of the pharmacy secret.
Of course, lawsuits were filed to try and reveal the supplier's identity. Many of these suits were filed by Death Row inmates seeking to know who the source of their chemical executioner.
Recently, BuzzFeed revealed that Missouri's drug supplier is a pharmacy named Foundation Care. Seems Foundation Care has a reputation for "hazardous pharmaceutical procedures" – but whether or not it's still available as a supplier of execution drugs is in doubt.
The compounding pharmacy was purchased by Centene Corporation, and in the BuzzFeed report Centene insists that "Foundation Care has never supplied, and will never supply any pharmaceutical product to any state for the purpose of effectuating executions."
Nevermind that BuzzFeed has 2 sources confirming Foundation Care supplied the lethal drugs for 17 Missouri executions.
So, has the source dried up? Dunno. How much does Missouri have in its execution pantry? Dunno.
Read the complete BuzzFeed expose, written by Chris McDaniel, entitled "The Secretive Company Behind Missouri's Lethal Injections."
What Happens Next?
Something else to consider here: if the states cannot find lethal drugs, or they cannot use the drugs they have, then will this stop the executions?
Or will it push states to consider older execution methods, which are still legally available to them like the electric chair, gas chamber, firing squad, or hanging?
See:
There are times when you are tested, when circumstances reveal your integrity or the lack thereof.
That came last week for noted Death Penalty Defense Attorney Terence Lenamon, as his son Jude Lenamon was among the students attending Marjory Stoneman Douglas High School in Parkland, Florida, on the Valentine's Day Shooting.
Death Penalty Defense When Your Son Is Threatened in Active Shooter Tragedy
When your sons -- not only Jude, but his brothers Gabriel and Jonah -- are under an active shooter threat, does your stance concerning the death penalty change?
When your son Jude, a freshman at Marjory Stoneman Douglas High School, deals with the aftermath alongside the rest of his family and friends, do you question your life's work involved in defending those accused of the most heinous acts where capital punishment is sought?
Jude Lenamon's Eyewitness Account
For details on Jude Lenamon's story, read his uncle's article in the Palm Beach Post entitled, "Suburban safety shattered: What my nephews learned in the face of evil," written by Nick Moschella and published on February 16, 2018.
Terry's take on things is included in this story -- no surprise for those who know him.
The American Bar Association has adopted a formal resolution regarding the Death Penalty as well as publishing its report in support of the resolution.
You can read the full report here.
The 2018 ABA Resolution on Death Penalty
Here is the full text of the resolution here, drafted by the ABA's Civil Rights and Social Justice Section:
RESOLVED, That the American Bar Association, without taking a position supporting or opposing the death penalty, urges each jurisdiction that imposes capital punishment to prohibit the imposition of a death sentence on or execution of any individual who was 21 years old or younger at the time of the offense.
Notice that the ABA does NOT go so far as to oppose capital punishment. They are not moving to abolish the death penalty here.
Adolescence and Death Penalty
The ABA is urging that young people should be dealt a different hand when it comes to capital punishment, because of their adolescence. From the report:
It is now both appropriate and necessary to address the issue of late adolescence and the death penalty because of the overwhelming legal, scientific, and societal changes of the last three decades. The newly-understood similarities between juvenile and late adolescent brains, as well as the evolution of death penalty law and relevant standards under the Eighth Amendment lead to the clear conclusion that individuals in late adolescence should be exempted from capital punishment.18 Capital defense attorneys are increasingly making this constitutional claim in death penalty litigation and this topic has become part of ongoing juvenile and criminal justice policy reform conversations around the country. As the ABA is a leader in protecting the rights of the vulnerable and ensuring that our justice system is fair, it is therefore incumbent upon this organization to recognize the need for heightened protections for an additional group of individuals: offenders whose crimes occurred while they were 21 years old or younger.
- ABA Report page 3.
Beginning February 5, 2018, Terence Lenamon will be in a Miami Dade courtroom in another fight against the death penalty, this time in a notorious capital case involving a member of the Terrorist Boyz named Frantzy Jean-Marie.
Capital Case Trying Charges From Over a Decade Ago
It's a complicated defense for many reasons, not the least of which is that Frantzy Jean-Marie was among several men charged with nine different murders in Miami-Dade County over a decade ago. The others, collectively known as "the Terrorist Boyz" in the news coverage, are Benson Cadet, Johnny Charles, Max Daniel, and Robert St. Germaine.
Of note: the Terrorist Boyz' collective capital defense has gained the reputation as being "Florida's most expensive death penalty case" as discussed in an article by David Ovalle and Nicholas Nehamas entitled, "The Death-Penalty Cases Rack Up Big Dollars In Miami-Dade," published by the Miami Herald on October 2, 2016.
Indigent Defense Costs in Death Penalty Cases
In that article, Terry explains: "In many places in Florida, there is very little spent on the death penalty and there is a rush to complete the cases. I have the responsibility to make sure no stone is left unturned. It's a very expensive proposition, but there is a simple solution: End the death penalty."
He goes into even more detail about his motivation to represent defendants facing death in capital cases here, specifically referencing Mr. Jean-Marie among others in the post Sometimes You Need To Stop and Survey the Territory When You're a Criminal Defense Attorney Representing People Facing Death.
It's an important read when considering next week's capital case, as well as any death penalty defense matter in Florida (or elsewhere).
For more on indigent defense matters, check out:
1. our e-book to learn more about the money aspects of capital cases in The Death Penalty Indigent Defense Crisis: Representing the Poor when the State wants to Kill Them and It's Paying Your Bill and
2. Terry's memoir to learn more about Terry's personal experience in defending those accused of capital crimes and the life of a death penalty defense lawyer in Heinous, Atrocious & Cruel: The Casebook of a Death Penalty Attorney.