Paul Hildwin resides on Florida's Death Row, having been sentenced to death for the 1985 killing of Vronzettie Cox who had been raped before she was strangled to death and her body left to be found in the trunk of a car.
For three decades, Mr. Hildwin has lived behind bars as a man awaiting execution — until now.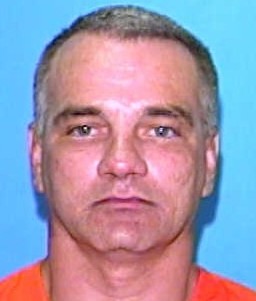 DNA Evidence and FBI Expert's Flawed Trial Testimony
What's happened here? New DNA evidence has been presented that absolutely guts the evidence that was presented by the state's prosecutors at Hildwin's criminal trial.
During his 1985 trial, an FBI expert testified that fluids collected at the Hernando County crime scene matched with Mr. Hildwin — and he also testified that these fluids could not have come from the victim's boyfriend.
Now, DNA evidence establishes the exact opposite is true. The fluids could not have originated with Paul Hildwin: they match the boyfriend, a man already behind bars on two sexual assault convictions.
In light of the evidence presented at trial, and considering the cumulative effect of all evidence that has been developed through Hildwin's postconviction proceedings, we conclude that the totality of the evidence is of "such nature that it would probably produce an acquittal on retrial" because the newly discovered DNA evidence "weakens the case against [the defendant] so as to give rise to a reasonable doubt as to his culpability.
In sum, newly discovered evidence now establishes that the DNA found on the victim's underwear and on the washcloth at the crime scene belong to Haverty. The fact that the DNA on the washcloth was saliva that matches Haverty is significant because it supports Hildwin's story that he saw the killer wipe his face with a "white rag." In other words, the jury had to decide between two suspicious people—both of whom had a motive.
Erroneous scientific evidence presented at trial, in addition to the newly discovered evidence identifying the DNA on both items as Haverty's, is significant evidence.
In considering the evidence at trial, the newly discovered evidence at issue now, as well as admissible evidence previously discovered in prior postconviction proceedings, we conclude that this newly discovered evidence "weakens the case against [the defendant] so as to give rise to a reasonable doubt as to his culpability." Jones II, 709 So. 2d at 526."