Of course,Monster is the movie depicting the life of Aileen Carol Wuornos, who was executed by the State of Florida in 2002 for killing six men. Maybe you've seen it.
Monster Was the Fictional Account of Florida Serial Killer Executed in 2002
Aileen Wuornos, one of the most notorious serial killers in our nation's history, was portrayed by Charlize Theron. The actress won an Academy Award for her work in the film, and Monster was named "Best Film of the Year" by the AFI.
From a death penalty perspective, no matter how good this movie may be, it's probably better to spend your time watching the excellent 2-part documentary created by director Nick Broomfield.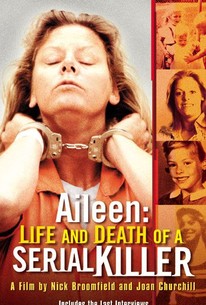 Broomfield Documentary on Aileen Wuornos Combines 1992 and 2003 Work
Entitled "Aileen" Life and Death of a Serial Killer," the documentary combines his earlier film, "Selling of a Serial Killer," with his later work. It's essentially two films combined into a single 1.5 hour biography.
This is an important film to see if you have any interest in capital punishment in this country.
It sheds light on the process, i.e., what happens during the Penalty Phase of a capital case, the arena that Terry Lenamon defends his clients in so often.
It helps to explain that these are real and very damaged people who are being sentenced to death, and helps in the understanding of why they have ended up in a courtroom with a prosecutor wanting their execution.
Marion County Hearing
The documentary deals with a February 2003 hearing in Marion County, Florida, presided over by Judge Victor Musieh, where defense counsel from the Office of Capital Collateral Regional Counsel works to vacate Wuornos' death sentences.
Life and Death does not debate guilt or innocence. It focuses on the person, much like the efforts made to build a case for mitigating circumstances in a capital case.
Broomfield educates us on her abusive childhood, complete with interviews of neighbors and her bio-mom.
We learn the importance of a zealous advocate and wonder about her trial counsel. The cross-examination of Steven Glazer ("Dr. Legal") is very illuminating on the role of a defense lawyer in a death penalty case. How often does the public see this sort of cross?
Finally, watch how Wuornos herself changes from the first film to the second, where she is residing on Florida's Death Row.
The documentary ends with an interview with Aileen Wuornos on the day before she was executed.
Consider for yourself whether or not Aileen Wuornos was sane and "of sound mind" at the time — and what the impact of residing on Death Row, awaiting her execution, had upon her mental state.
Watch for Free on Netflix or Amazon Prime
Right now, the Bloomberg Documentary dealing with the Death Sentence and Execution of Aileen Wuornos is available for free on either Netflix or Amazon Prime.
It's worth your time to watch.